NEW RELEASE:
The True Doctrine Of The Globe Earth – A Scriptural View Of The Universe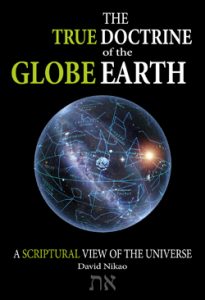 The Bible describes a geocentric universe, with a sun that's moving in a circuit, and an earth that is fixed.
The enemy is pushing the lie of heliocentrism, which led to the evil deception of evolution, which removes the importance of the earth and of mankind.
The enemy pushes this agenda to attack the credibility of the Genesis creation narrative, and the Creator.
.
The False Doctrine Of The Flat Earth – A Contextual Biblical Perspective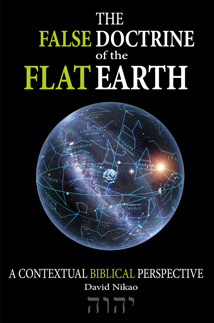 If you know flat-earthers, this book gives a fresh perspective about the major concepts that flat-earthers cite.
It provides insight on the 'firmament' of Genesis; the 'circle' of Isaiah 40:22; the clay turned to the 'seal' in Job 38:13-14; the 'pillars' of 1 Samuel 2:8; and explains the context of the 240 verses that flat-earthers cite.
And it proves that the earth is a globe.